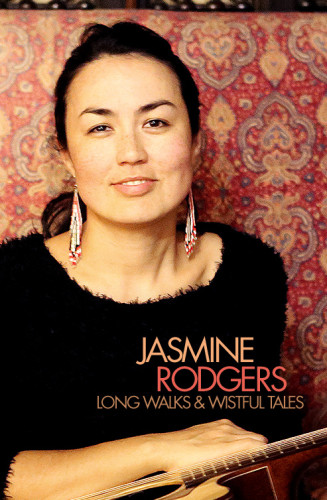 Though we are intrinsically coupled to this world, we often find ourselves disconnected from nature and the beings that inhabit it. However, it is when consciously reconnecting that we rediscover ourselves, striking a nerve, and inspiring us to produce something very personal.
Certain interactions may evoke a visceral invigorating response, while others bring about a gentle feeing of nostalgia, but all encounters have the capacity to awaken the senses, reminding us of our interconnectedness, and the importance of coexistence.
Whereas the tendency is to quickly lose that newfound insight, the sensitive and the disciplined learn from their experience and carry something forward. Herein lays one of the attributes of the consummate musician, whose ability to decipher and recompose leads to stimulating works that recontexualize the world around us.
Artistic inspiration may come from a variety of sources, and our upbringing may differ from person to person, but all creative energies manifest themselves in one way or another. To musicians like Jasmine Rodgers, songs communicate with our core, making us feel grounded.
Jasmine is no stranger to music. Along with her father being the legendary rock singer Paul Rodgers of Bad Company fame, Jasmine has recorded various albums and toured extensively as the front-woman of the band BOA.
Jasmine delivers deliciously smooth vocals and superb harmonies, creating songs filled with decisive chord progressions, melodious fingerpicking and catchy choruses. Uplifting sentiments weave their way in-and-out of deceivingly undemanding compositional structures, toying freely with the succinct reserved nature of poetry.
Recently, Jasmine released a lovely EP that took a solid step towards a revitalizing connection with music. Now on the cusp of releasing her new solo album Blood Red Sun, it's evident that newfound clarity and an eclectic background has allowed her to explore concepts percolating since childhood.
Citizen LA: There's something in your new material that stirred up feelings of self-empowerment and an earth-energy type thing. What is your connection to the earth?
Jasmine: When I was a kid, I would go for long long walks very late at night with my guitar. So late that I would hide behind trees just in case there were weirdoes walking about–but come to think of it, I probably looked like the weirdo!
Citizen LA: We love weirdoes! So, where was this?
Jasmine: It was just on the outskirts of London, in what we call the "green belt." There, I was able to connect with big Oak trees, surrounded by beautiful forests and the river Thames.
Citizen LA: Is that the same magical place that Robert Plant singing about?
Jasmine: Yes, there are Hobbits and shires, everywhere.
Citizen LA: How lovely! [laughing] So your mom is a Japanese poet, and your dad's an English rocker.
Jasmine: Yup. He is!
Citizen LA: How do you connect to your roots?
Jasmine: Being mixed Japanese and British or European or whatever, it all resonates within me. Strangely, though artists may create different music, ultimately, we're always working around the same heartbeat and scales. I love knowing that I'm just like everyone else, but I'm also different just like everyone else.
Citizen LA: How do you feel about your present moment?
Jasmine: Right now…?
Citizen LA: Yes, this very second.
Jasmine: Well, right now, I'm looking at some candles thinking, "There's no video here, yet my flat looks so nice!"
Citizen LA: We can add a photo of your place to the interview, if you'd like.
Jasmine: No! There's cat hair everywhere! [laughs]
Citizen LA: Japanese poetry is a unique art form. Did your mom's poetry influence you?
Jasmine: My mom writes in a style called Tanka. It's a quiet way of expressing yourself; very gentle, but very powerful. I love the economy of this art form. My mom places her words carefully. I don't. I'm a blabbermouth when I get going.
Citizen LA: Speaking of art… MOCA is hosting an exhibition from the artist Doug Aitken entitled "Electric Earth", an installation that merges art and zoology. You studied both, correct?
Jasmine: Yes. I was always drawing, and I really wanted to be Attenborough or Goodall or Darwin, so I started volunteering at the Zoological society of London and then before I knew it I was embarking on a zoology degree.
Citizen LA: How does music fit into all of this?
Jasmine: Caring about nature is never gonna leave me, but music is an active energy force that pushes me along.
Citizen LA: At one point, you were involved in writing music for anime. How did that play out?
Jasmine: I was asked to write for "Armitage", which I really enjoyed because it was looking at the idea of a cyborg and what her emotions would be. We actually played at a few Comicons. It's really nice to see the fans release their inner-creativity.
Citizen LA: It's a nice safe environment, which, I guess, we don't see much of these days.
Jasmine: Well my living room is pretty safe.
Citizen LA: Is it?
Jasmine: Come round! Wear a spandex cloak, it'll be fine!
Citizen LA: Next time I pass through the shires, on my way to visit Mr. Plant, I'll stop by!
Jasmine: Great!!
Citizen LA: Fast-forward to your latest work, which included a trip to Joshua Tree. How did that happen?
Jasmine: My father summers there. He's what you would call a "th-snow-bird."
Citizen LA: A "th-snow-bird"?
Jasmine: [Laughing] Or whatever you guys call it when the Canadians come down from chilly Canada. I came out to visit him at Joshua Tree and fell in love with it. Have you spent time there?
Citizen LA: Yes. It's totally amazing. [pause] Wait a minute!
Jasmine: What?
Citizen LA: When I go to Puerto Vallarta, I always see Canadians there… NOW I understand. They're summering! They're literally flying to Mexico, where it's warmer—
Jasmine: They're literally th-snow-birds!
Citizen LA: Th-snow-birds!
[laughter]
Citizen LA: Back to the desert…
Jasmine: The desert…
Citizen LA: It can be a life changing experience.
Jasmine: I went to Egypt a very long time ago, and remember hearing the wind whistling over the Sahara, which brings up all those wonderful ancient tales; very romantic, very wistful. You may think it's just sand, but it's not. It looks like one thing, but there are millions of other things happening.
Citizen LA: Surreal.
Jasmine: Very. I've always been obsessed with the desert and its uncompromising nature. After visiting Joshua Tree I knew I wanted that "hum", that feeling throughout the whole album.
Citizen LA: Absolutely. And that's exactly what comes across on your new material.
Jasmine: I thought the album was going to be dark and moody, but it ended up quite cheerful and rooty. It goes from English-oak-shire-stuff to desert-stuff. And that's me… harsh like the desert, but soft like a Hobbit.
Citizen LA: That's beautiful… I think I'm gonna cry.
[laughter]
Citizen LA: The important question here is… did you take a photo in the same location as U2?
Jasmine: Oh no! I didn't even think about that!
Citizen LA: Duh.
Jasmine: Duh. [laughs]
Citizen LA: How do these songs, and this album, fit into your personal journey?
Jasmine: Hugely. The last four years have been geared towards this. You don't really realize your embarking on a project… and the next thing, you ARE, and you're like MY GOD!
Citizen LA: I know the feeling all too well.
Jasmine: It's all a labor of love. And, well, I'm not going to work with gorillas at this point.
Citizen LA: Any interesting tidbits about recording the album?
Jasmine: The album was produced by my good friend Sean Genockey. Most of it was recorded in an R&D lab owned by Roger Mayer who made guitar pedals for Jimmy Hendrix and co-built a synth with Stevie Wonder. We even had Roger showing up and giving his input on the album!
Citizen LA: Very lucky girl.
Jasmine: I know! I love the emotional history of it all.
Citizen LA: What's your energy source? How does it all connect for Jasmine?
Jasmine: I believe we're bigger than we think we are, and don't realize the impact we have on each other. It's a responsibility and a great gift. I put quite a lot of responsibility on my shoulders… and that's brilliant grounds for anxiety!
Citizen LA: You put that on yourself because you can handle it.
Jasmine: I hope so! [laughs]
[soundcloud url="https://api.soundcloud.com/tracks/276861559″ params="auto_play=false&hide_related=false&show_comments=true&show_user=true&show_reposts=false&visual=true" width="100%" height="380″ iframe="true" /]
***
Jasmine's exquisitely crafted new LP Blood Red Sun is a natural extension of years of experience, which reflects a confident and determined artistic sensibility. Her lighthearted approach to complex emotional themes demonstrates intellectual flexibility, while her seasoned musical talent adds accessibility to her songwriting; something essential for any progressive universally-minded musician.
With a charmingly sweet & tangy sense of humor and relaxed quick-witted personality, Jasmine Rodgers is an intoxicating woman with, of course, the softness of a Hobbit.
@JRodgersMusic
JasmineRodgers.com
Blood Red Sun to be released on Oct 28